PT. VICTORIA CARE INDONESIA TBK
Welcome. We are a manufacturing company with a vision to be the best Cosmetics and Toiletries company in Asia. Our journey began in 1988 when we started selling and distributing cosmetic and fragrance products.
Before, I was only working for several well-known companies as an accountant. Founding a company and becoming an entrepreneur was a challenge. But with the support and encouragement from friends, families, and partners at that time, I persevered.
Started small with only 5 coworkers, but with patience, persistence, and hard work, our company took off. As the business grew rapidly, I realized the importance of having facilities to manufacture our products. Thus, in 2010 I took over PT Victoria Care Indonesia Tbk, a Cosmetics and Toiletries company that has been established since 2007 to support our growing business and has been thriving ever since. This strategic step has truly become a turning point in our business journey in the following years to date.
2007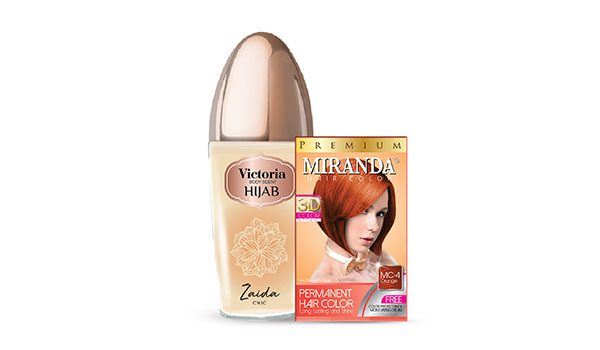 PT Victoria Care Indonesia (VCI) is established as a manufacturing company with initial products of Victoria Body Scent and Miranda Hair Color.
2005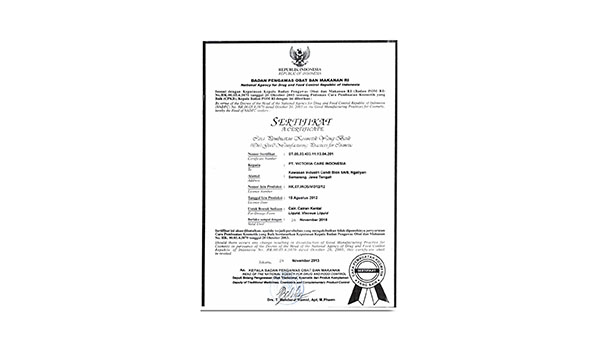 Inauguration of a new GMP certified factory in Semarang and the launch of several new product categories.
2009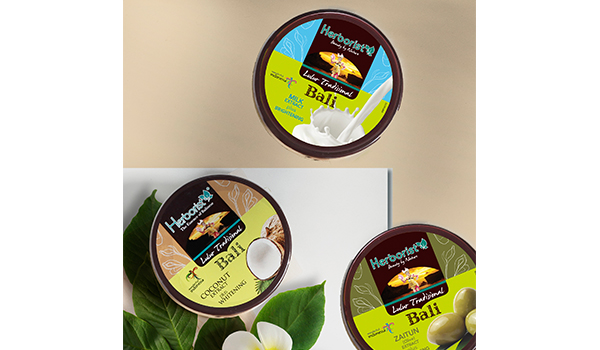 Launch Lulur Traditional Bali (Balinese Body Scrub) under the new brand of Herborist.
2013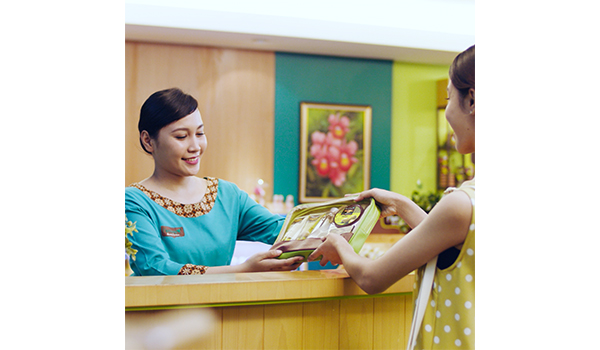 Open "Oemah Herborist", and educational tourism concept and shopping experience store to promote Herborist product lines.
"Oemah Herborist" means House of Herborist, is located within the factory and see the entire production processes of all Victoria Care Indonesia products. Oemah Herborist also exhibits a collection of Indonesian vintage and traditional beauty products from all of the regions in Indonesia.
2015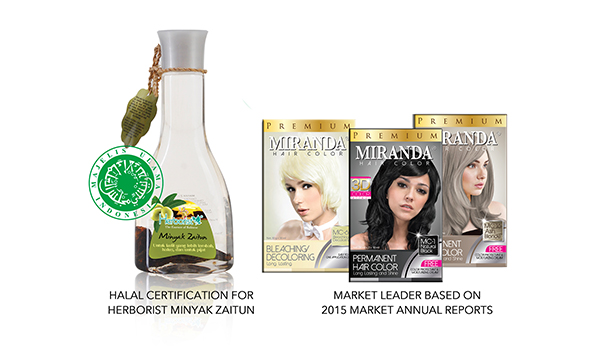 Herborist brand officialy receives Halal certification for Minyak Zaitun (Olive Massage Oil) product. Miranda Hair Color also becomes the market leader product based on market annual report.
2017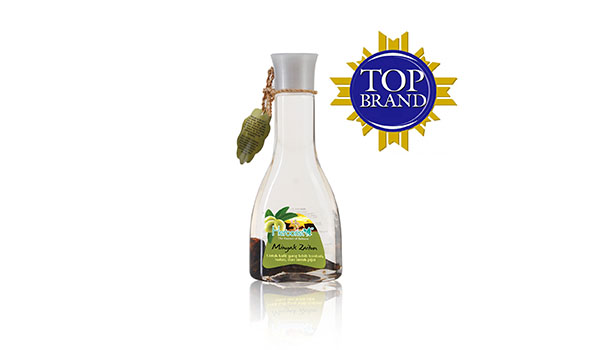 Minyak Zaitun (olive massage oil) of VCI wins the "Top Brand Award" for consistency, quality, and recognition of satisfaction by consumers. This prestigious award is granted by the Frontier Consulting Group, a well-known and reputable marketing consulting company in Indonesia.
2018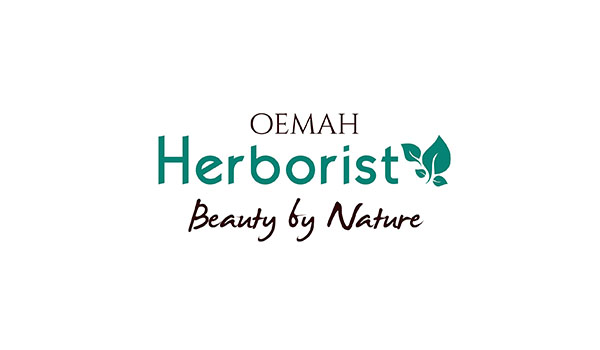 Start our online business under Oemah Herborist Official stores, which sells our products through some e-commerce platforms such as Shopee, Lazada, and Bukalapak.
2019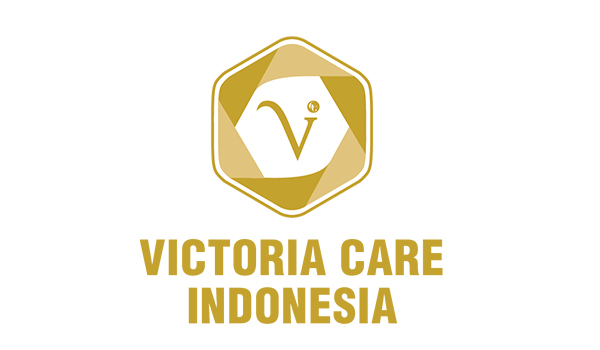 After 12 years of business journey, we do the company rebranding with a new logo and relocation of the Head Office for more advanced improvement.
2020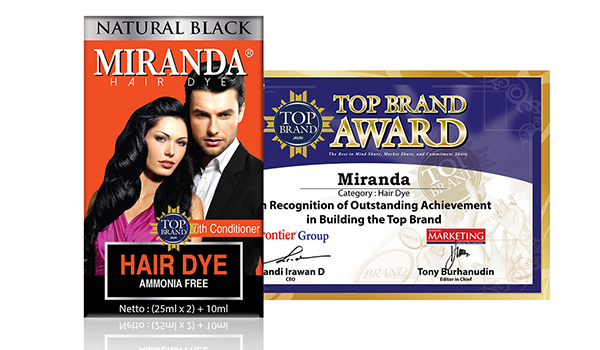 Miranda hair color by PT Victoria Care Indonesia Tbk won "Top Brand Award."
The prestigious award was given by Frontier Consulting Group, a prominent and reputable marketing consulting company in Indonesia.
2020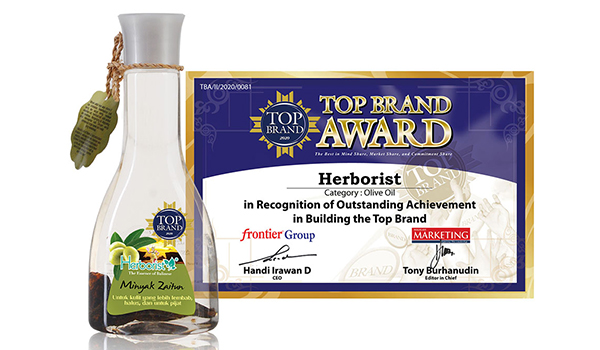 Herborist Olive Oil from PT Victoria Care Indonesia Tbk has won the "Top Brand Award".
This prestigious award was given by Frontier Consulting Group, a well-known consulting firm, and leading marketing in Indonesia.
KANTOR PUSAT
PT. Victoria Care Indonesia Tbk
Puri Indah Financial Tower, 10th-11th floor
Jl. Puri Lingkar Dalam Block T No. 8 Kembangan, Puri Indah
Jakarta Barat, 11610-Indonesia
With more than 12 years of experience, PT Victoria Care Indonesia Tbk has been recognized as one of the national cosmetics and Toiletries manufacturing companies in Indonesia and has been calculated internationally to create leading brands such as Herborist, Miranda, Victoria, Nu-Face, Iria, and Sixsence.
Dengan pengalaman lebih dari 12 tahun, PT Victoria Care Indonesia Tbk telah diakui sebagai salah satu perusahaan manufaktur kosmetik dan perlengkapan mandi nasional di Indonesia dan telah diperhitungkan secara internasional untuk menciptakan merek-merek terkemuka seperti Herborist, Miranda, Victoria, Nu-Face, Iria, CBD dan Sixsence.
INTERNATIONAL DIVISION (EXPORT) 
The International Division is an extension of PT Victoria Care Indonesia Tbk which covers businesses in the global market. PT Victoria Care Indonesia Tbk has exported most of its products to Asian countries. The main export destinations in Asia are Japan, China, Korea, Malaysia, Brunei Darussalam, and Hong Kong.
PT Victoria Care Indonesia Tbk offers a wide range of products from body care, hair care, skincare, perfume, and hygiene products with high quality and exceptional customer acceptance. Original Equipment Manufacturer (OEM) is also offered to international partners who are interested in private labeling. PT Victoria Care Indonesia Tbk has produced several OEM products and some of them are fragrances and various hygiene products.
With attention to the changing habits and lifestyles of society in the "New Normal" era as a big global impact of COVID-19, PT Victoria Care Indonesia Tbk has thought further ahead and developed various personal care products with the concept of "clean and hygienic lifestyle ". With this concept, PT Victoria Care Indonesia Tbk will be able to expand its wings throughout the world, where African and Middle Eastern countries will be the next potential market destinations.
FACTORY
Inaugurated on 26 April 2007, PT Victoria Care Indonesia Tbk announces the commencement operation of a cosmetics and toiletries factory and its facilities on an area of 1.25 ha located in the city of Semarang – the capital city of Central Java.
With about 300 workers, which consists of Production, R&D, and QC departments, supported by high standardization of manufacturing machineries and laboratories, the factory's purpose is to achieve increased market demand and additional facilities for future development.
The factory of PT Victoria Care Indonesia Tbk received GMP (Good Manufacturing Process) certification from the Indonesian Food and Drug Administration (BPOM) to ensure that each of our products is produced and processed to meet local and international quality standards.
PENELITIAN DAN PENGEMBANGAN
JAKARTA BRANCH OFFICE 
Pergudangan Semanan KM. 18, Semanan, Kalideres, RT.5/RW.5, Semanan, Kec. Kalideres, Kota Jakarta Barat, Daerah Khusus Ibukota Jakarta 11850
BANDUNG BRANCH OFFICE
Komplek Industri Cibolerang,
Jl. Cibolerang No. 203 Kav.62
SEMARANG BRANCH OFFICE & FACTORY
Kawasan Industri Candi Gatot Soebroto Krapyak Blok 5A No. 8
SURABAYA BRANCH OFFICE
Komplek Pergudangan Sinar Gedangan,
Jl. Raya Betro Blok B-02
DENPASAR BRANCH OFFICE
Jl. Kebo Iwa No.11 Denpasar
30 Distributors:
Aceh, Kisaran, Medan, Pekanbaru, Padang, Palembang, Bengkulu, Jambi, Lampung, Bangka Belitung, Batam, Pontianak, Banjarmasin, Samarinda, Makasar, Kendari, Palu, Manado, Kupang, Luwuk, Ambon, Irian Jaya, Sorong, NTT, Bau-Bau, Ende, Tarakan, Cilacap..
Pedagang Grosir Tradisional